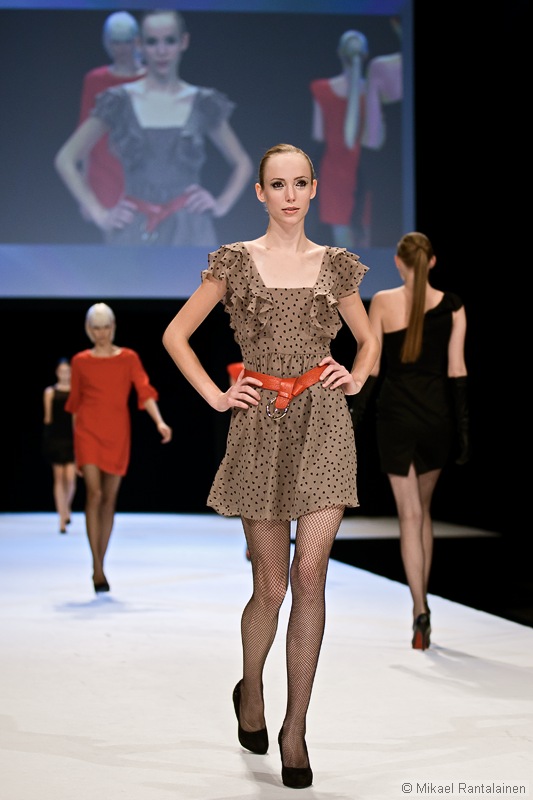 Many tourists to Spain will want to visit a theme park or two in order to make their holiday truly enjoyable. It is a known fact that Spain is home to some of the best tourist attractions, especially in terms of theme parks. Theme parks are a great way in which to spend a day out during your vacation, no matter what age you are and no matter where within the country you are visiting, you are sure to find a great theme park which can be enjoyed by all.



Port Aventura theme park in Salou is situated only one hour from Barcelona and is part of the Universal Mediterranea Resort. Designed to display various exotic destinations around the globe, guests can begin their day in the Spanish region of Catalunya which is themed as a typical Mediterranean port. During their time at the park, visitors can also experience other delights such as the folklore of Polynesia, The Great Wall of China and Mexico. Each themed area has its own rides which are suitable for various ages and also different levels of bravery!



Some of the parks highlights include Dragon Kahn which boasts an 8 loop rollercoaster, Furius Baco and Hurakan Condor; but the park also houses many restaurants, bars, shops and even some live entertainment throughout the day for those who are looking to take a breather from the rides. The season typically runs from March through to November, but those who choose to stay within one of the parks hotels will find that they are able to enter the park before it is open to the public.



Terra Mitica in Benidorm is known for having more annual sunshine hours than any other European theme park location-perfect for those sun worshippers! Designed with a Mediterranean world of ancient legends and mysteries, visitors will be spoilt with areas themed around 5 zones- Egypt, Greece, Rome, Iberia and The Islands. Many of the rides at Terra Mitica are of a great size, so are best for those who are slightly older or are pure adrenaline junkies.


Some of the highlights include SynKope, Titanide and Inferno which sees riders being launched at 60km an hour whilst riding up, down, forward, backwards and everything in between-definitely an experience you may not find at other theme parks. Again, you will find a variety of shops and restaurants to visit in between rides, as well as some fantastic shows such as Tarantela which is a circus performance filled with dance, humor and pure magic in terms of performance.



Isla Magica in Sevilla is situated in the heart of Andalucia, which is deemed as one of the most beautiful cities within Spain. The parks theme revolves around the history and culture of the city, with designs which portray the adventures of the Spanish pioneers in the New World. The 6 zones which consist of Port to the Indies, Americas Gateway, Amazonia, the Pirates Den, The Font of youth and El Dorado all house thrilling rides which will suit all tastes and ages and many characters brought to life throughout the park thanks to the team of fantastic entertainment staff.



Some of the highlights include El Dasafio, Ciklon and the new attraction Audiovisual. The park has a wide range of exotic restaurants and shops which will cater for all budgets and tastes and entertainment shows which depict the history behind the city.



Over the past few years, there has been a huge boom in theme parks which revolve around the world of film and entertainment. Warner Brothers Movie World in Madrid is just one such theme park. Designed to the same high quality which you would expect of the American film theme parks, Warner Bros. Movie World offers visitors the chance to explore around 5 different themed areas which are based on different sets and characters from many of the Warner Bros. films.



As you would expect, there are many entertainment shows, but the park also boasts some fantastic rides such as Superman (situated in Superheroes World), The Haunted Hotel (situated in WB Movie World), and Coaster Express (situated in Old West Territory). Due to its fantastic mix of family friendly rides and adrenaline pumping attractions, this is a great family day out. Each area also has its own themed restaurants and shops which not only help to make it a great day out for kids, but adults too.



Finally, there is Sioux City in Gran Canaria. This is a chance to back in time to Wild, Wild West where visitors will get the chance to meet mythical warriors such as White Herb and may even find themselves involved in a bank hold-up or a shoot out! This park is all about recreating the era of the Wild West with rustic barbecues, can-can girls, sheriffs, western music and plenty of gunfights!



Thanks to its dedicated theme, visitors will be spilt with a wide range of shows and entertainment throughout the day, and even the chance for the kids to dress up as Indians and watch the fantastic shows such as Indian Rain Dance and a Saloon fight. This park is more for those who enjoy exploring and being astounded by the performances of the entertainers rather than ride a theme park ride; and due to the slight violence theme, is best not for young families. However, those who visit this park will be left with a great day our full of fun and frolics.



Taking a holiday in Spain is as much about the different forms of entertainment you can find as it is about the weather and other natural sights. For those who are looking to get a bit of fun and laughter into their holiday, dont hesitate to visit one of the top parks in Spain and make it a holiday to be enjoyed by all.